The ECHO OEM "expert hub" is an interprofessional team of specialists who guide ECHO OEM sessions and make practice recommendations to health-care practitioners presenting their patient cases. The following individuals comprise the ECHO OEM expert hub.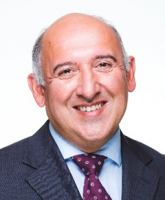 Anil Adisesh, MB ChB, MSc, MD, FRCP, FFOM, FRCPC, Canadian Health Solutions
Dr. Anil Adisesh is the Chief Medical Officer of Canadian Health Solutions. He received his medical degrees at the University of Liverpool, UK. He is UK trained in general medicine, with UK accreditation in family medicine and UK specialty accreditation in occupational medicine. 
Adisesh worked as Deputy Chief Medical Officer at the UK Health and Safety Executive national laboratory, Buxton. He was subsequently appointed the inaugural JD Irving Limited, Research Chair in Occupational Medicine at Dalhousie University, and was later Associate Professor and Division Director of Occupational Medicine in the Department of Medicine at the University of Toronto. He was also Head of the Division of Occupational Medicine at St. Michael's Hospital Toronto.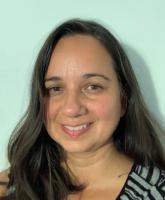 Nadia Aleem, MD, MSc, FRCP, Centre for Addiction and Mental Health
Dr. Nadia Aleem is a psychiatrist, working as both a clinician in, and medical head of, the occupational mental health clinic in the Work Stress and Health Program at the Centre for Addiction and Mental Health (CAMH). During her time at CAMH, Aleem has worked as the medical heads for both inpatient and outpatient programs, working within the department of Mood and Anxiety Disorders. She completed her psychiatry residency training at the University of Western Ontario.
Prior to training and working as a psychiatrist, Aleem completed medical school and her residency training in family medicine at the University of British Columbia and, subsequently, completed a master's in health science and specialty training in addictions medicine. She worked as an addiction physician in Vancouver prior to retraining in psychiatry.
In her current work, Aleem specializes in performing occupational mental health assessments for a number of third-party providers. She has a clinical specialty in post-traumatic stress disorders and treats many workers who have suffered from workplace occupational mental health and stress injuries.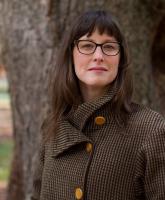 Victoria Arrandale, PhD ROH, Dalla Lana School of Public Health
Dr. Victoria Arrandale is an assistant professor in the Dalla Lana School of Public Health at the University of Toronto and a registered occupational hygienist (ROH). She also leads a working group on data and intelligence as part of Ontario's Occupational Disease Action Plan, an initiative to align the province's health and safety system activities related to occupational exposure and disease.
Arrandale's research focuses on the measurement of workplace exposures and the assessment of exposure in occupational epidemiology. Her work has examined exposures in a variety of workplaces including mining, construction, nail salons and electronic waste recycling facilities.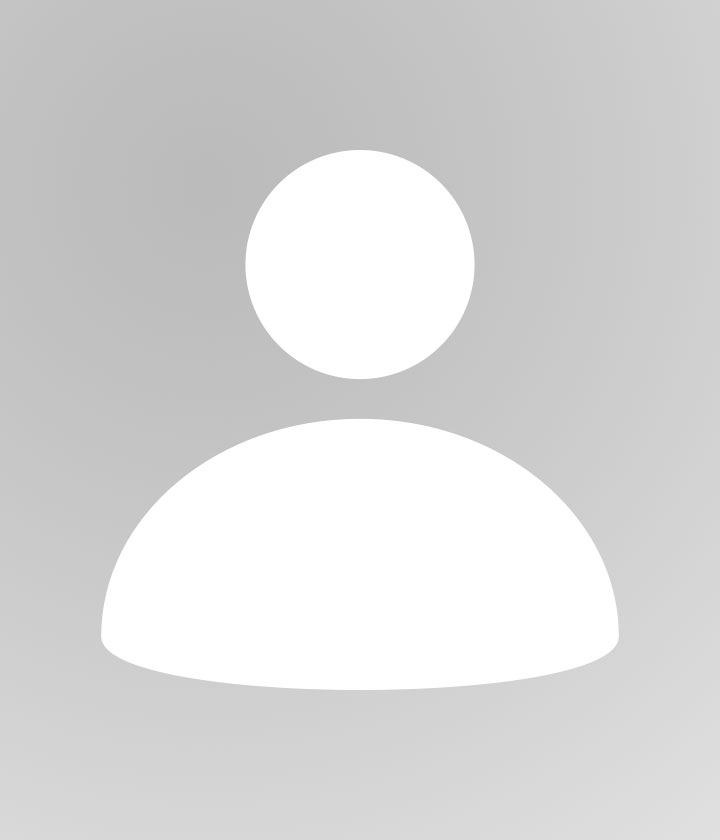 Ash Bender, MD, FRCPC, Centre for Addiction and Mental Health
Dr. Ash Bender is the back up hub member for Dr. Nadia Aleem.
Bender is an occupational psychiatrist and assistant professor with the Faculty of Medicine at the University of Toronto. He is also a staff psychiatrist at the Centre for Addiction and Mental Health (CAMH) and former medical head of the CAMH Work, Stress and Health Program, a multidisciplinary program specializing in the assessment, treatment and research of occupational disability.
Bender has several publications in the area of workplace mental health and continues to provide education and training education to improve outcomes following psychological injury and mental health leave. He is a Consultant Psychiatrist to RBC Insurance and has performed numerous independent assessments for worker's compensation, private insurers, employers, regulatory bodies and the courts. He provides workplace consultation regarding best practices in disability management to governmental and private organizations at the provincial and national level. Bender continues to provide general psychiatry services at the Toronto South Detention Centre and The Scarborough Hospital.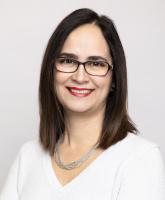 Andrea Furlan, MD, PhD, Institute for Work & Health
Dr. Andrea Furlan is a scientist at the Institute for Work & Health and a physician and senior scientist at the KITE Research Institute at University Health Network. She is also an associate professor in the Department of Medicine's Division of Physiatry at the University of Toronto.
Furlan is an expert in rehabilitation medicine, chronic pain, systematic reviews, clinical practice guidelines, opioid treatments, cannabis and cannabinoids, and the implementation and evaluation of ECHO projects. Furlan was the first person to bring an ECHO project to Canada in 2014, on chronic pain and opioid stewardship. She has since helped many groups in Ontario start ECHO projects for conditions such as rheumatology, liver disease, epilepsy, mental health, children's health, care of the elderly and wounds.
Furlan completed her residency in physiatry at the University of São Paulo in Brazil and obtained a PhD in clinical epidemiology from the University of Toronto. She completed a two-year clinical fellowship in physiatry at the Toronto Rehabilitation Institute. Furlan received the Canadian Pain Society's Excellence in Pain Mentorship Award in 2021 and the Pain Excellence Award from the Pain Society of Alberta in 2020.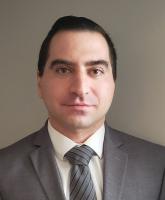 Behdin Nowrouzi-Kia, OT Reg. (Ont.), PhD, University of Toronto
Dr. Behdin Nowrouzi-Kia is an occupational therapist and assistant professor in the Department of Occupational Therapy and Occupational Science at the University of Toronto, where he also holds the inaugural Emily Geldsaler Grant Early Career Professorship in Workplace Mental Health.
Through an occupational lens, his research program is a systematic study of work disability prevention, return to work and disability management. His approach is designed to produce results directly applicable to identifying and assessing risk, and to developing interventions for preventing or improving high-risk behaviours in the workplace.
Nowrouzi-Kia's work is motivated by efforts in work disability prevention that extend beyond efforts to prevent or cure diseases from a purely physical perspective to more holistic approaches. The major tenets of his work use a biopsychosocial perspective to understand work disability and incorporate personal characteristics (e.g. psychosocial) and environmental (e.g., health-care system, workplace, workers' compensation system) factors in improving health outcomes.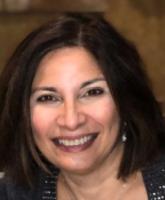 Drew Sousa, RN, COHN(C), Ontario Occupational Health Nurses Association (OOHNA)
Drew Sousa has been an occupational health nurse for over 25 years and is currently the executive director for the Ontario Occupational Health Nurses Association (OOHNA). Before this, Sousa retired from being the manager of the Employee Health Unit at the City of Mississauga where, for 17 years, she led a multidisciplinary team of claims and health-care professionals in managing the disability and wellness programs for city staff.
Sousa has a special interest in disability management and mental health. She had the honour of representing OOHNA at the technical committees that created the CSA standards, Psychological Health and Safety in the Workplace and Workplace Disability Management System.
Sousa has a certificate in Workplace Mental Heath from Queen's University and is a master trainer for the Mental Health Commission of Canada.  She has been a speaker for numerous conferences, including Ontario Municipal Human Resources Association, Osgoode Certificate in Workplace Mental Health Law and other industry specific conferences.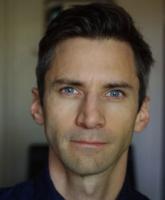 Vincent Spilchuk, MD, Faculty of Medicine, University of Toronto
Dr. Vincent Spilchuk is the Residency Program Director in the Division of Occupational Medicine, Faculty of Medicine, University of Toronto, and holds the rank of Assistant Professor.
Spilchuk is an occupational medicine subspecialist and general internal medicine specialist. He is active in clinical, consulting, and public health settings.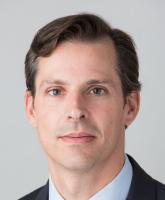 Aaron Thompson, MD, MPH, FRCPC, Workplace Safety and Insurance Board
Dr. Aaron Thompson, an occupational medicine specialist, is the chief medical officer of the Ontario Workplace Safety and Insurance Board (WSIB). He is also an assistant professor in the Faculty of Medicine with a cross-appointment to the Dalla Lana School of Public Health, and a former director of the Occupational Medicine Residency Training Program at the University of Toronto. His clinical practice is based at St. Michael's Hospital, where he is a staff physician in the Department of Occupational and Environmental Health.
Thompson conducts research in both clinical occupational medicine and disability management, with a focus on improving return-to-work (RTW) programs. He brings specialized expertise by providing a clinical perspective on the needs/gaps in existing communication and accommodation tools, and by providing input on how to optimize tools to facilitate effective and sustained work/RTW through effective accommodations that minimize and prevent disability.